How to Write a Novel: 20 Tips from a #1 Bestselling Author
Wondering how to write a novel? If so, you're not alone. More than 10,000 people search "how to write a novel" every month, and for more than a decade I was one of them!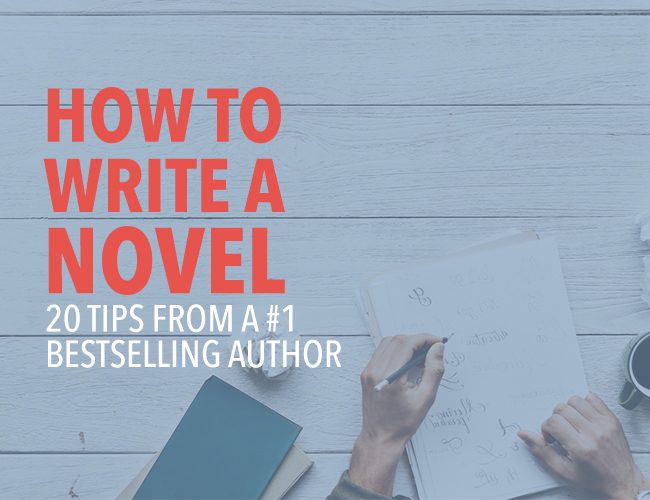 I'm a #1 Amazon bestselling author of nine books, dozens of short stories, and the founder of the award winning website The Write Practice. But for years, I tried and failed to write a novel.
But one year, I decided the time had finally come. It was time to figure this novel writing process out, and so I made a plan, filled it with all the tricks, hacks, and writing techniques I had ever learned, and I set out to finally learn how to write a novel.
And it worked! I finished that novel in 100 days, and now, I've trained thousands of people to write and finish their best novels.
The 20-Steps to Learn How to Write a Novel
I truly believe anyone can write a novel, if they follow the right process. Most people who fail to finish their novels do so because they don't know this process or because they think they're too good to follow it.
I'll share the 20-steps briefly below, but to get my full explanation of the process, read my guide, How to Write a Novel: The Complete 2-Step Guide here.
Get a great idea
Write your idea as a single-sentence premise
Set a deadline

Set smaller deadlines building to the final deadline
Create a consequence if you fail to meet those deadlines
Strive for "good enough" and embrace imperfection
Figure out what kind of story you're trying to tell
Read novels and watch films that are similar to yours
Learn common story structures and scene structures
Find the climactic moment in your novel
Consider the conventions
Set an intention (when, where, and how much you'll write each day)
Picture your ideal reader
Build a team (friends, fellow writers, an editor) for accountability and encouragement
Think through the publishing process BEFORE you start writing
WRITE (with low expectations)
Trust the process and don't quit
Keep going, even when it hurts
Finish Draft One . . . then onward to the next
Repeat this process with draft 2, 3, 4… 5
That's it! Don't forget to check out the full guide here: How to Write a Novel: The Complete 20-Step Guide.
Good luck and happy writing!